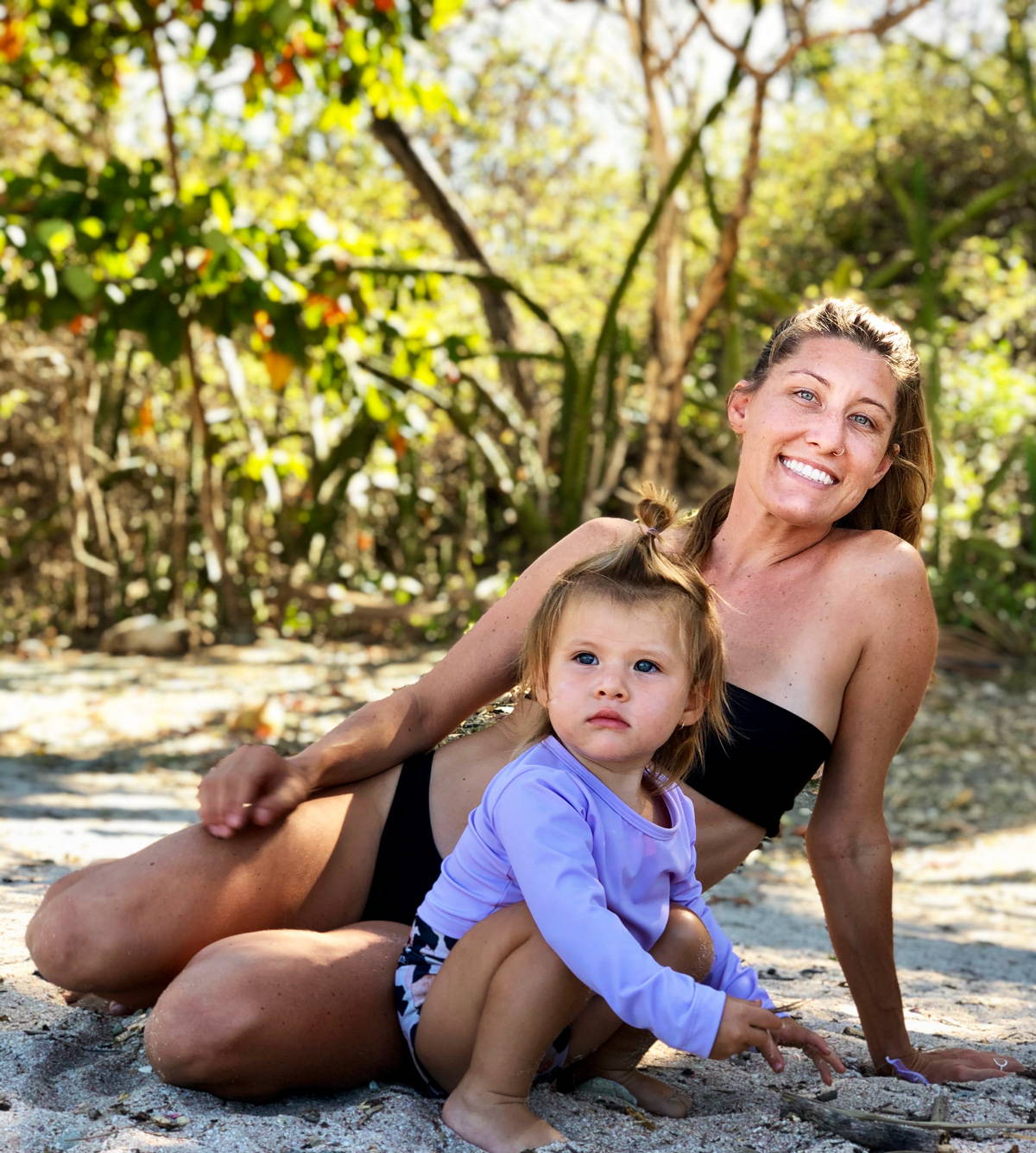 Salvaje Swimwear was founded in 2015 by Anna and Lauren, two California girls living in Costa Rica. Chasing sun, fun, and waves, both girls were living their dream of a simple, free life in the tropics. As they surfed bigger swells, however, they realized their tiny California bikinis weren't going to hold up.
Desperate for the perfect bikini—cute, trendy, stays on in the waves—Lauren and Anna started designing their own bathing suits. What began as a wardrobe frustration bloomed into a bustling business as every girl in town was soon requesting one of those amazing "bikinis that actually stay on!".
As the company grew, Lauren eventually moved back to California and Anna continued on building Salvaje Swimwear to the women's surf bikini and beachwear brand we know and love today.
Anna designs each bikini, which are sewn with love by local seamstresses. An incredible amount of care and attention goes into every Salvaje Swimwear piece, and you can be sure the style you're wearing is truly one-of-a-kind. As our business has evolved, our passion has remained the same—to find freedom, and live life fearlessly.
OUR MISSION TO SUSTAINABILITY
We always try our best to recycle, reuse and reduce. We believe in ethical production and represent slow and sustainable fashion. We care about the earth and strive to have a low impact, and have committed to sustainable practices. We are phasing out our old materials and beginning to work with recycled materials.
All of our printed fabric is now printed on Repreve® recycled polyester. Every yard of material is made from 13 recycled plastic water bottles!
Sign up for our newsletter to stay up to date with our latest projects and sustainable fashion practices.